About Us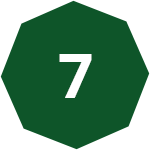 7 years of successful work in the Ukrainian market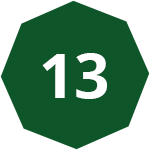 13 top companies already cooperate with us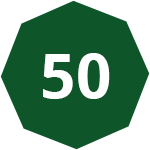 More than 50 employees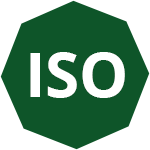 The quality of products is confirmed by the certificates of DSTU ISO 9000, ISO 22000, NASSR
Our mission
Our mission is to produce products with the perfect price-to-quality balance using a perfect combination of innovative technologies.

Products and Services
Taking into account the needs of our consumers we are constantly expanding our products range. For today we have a wide range of packed products:
Sand sugar, buckwheat, rice and cereals of the economy segment – 1kg, 3 kg, 5 kg, 10 kg.
Compacted sugar – 0.25 kg, 0.5 kg, 0.75 kg.
Sand sugar, stick.
Sugar powder
Sarkara-Group is a dynamically developing company with wholesale trade being the main operations sphere. The packed products production sales are delivered under TM «Sarkara product». The company warehouses and production territory are set up with modern equipment. Maximum automation of the production process increases the efficiency and rationality of the production capacities, providing our customers with prompt service and high–quality products.

Our Clients
Thanks to the highly effective production processes and quality assurance our company has gained trust among the leading confectionery manufacturers and large retailers in the Ukrainian market.
Some of our clients: «ROSHEN», «Lasunka», PJSC «Obolon», PJSC «Kyivkhlib», Metro, AUCHAN, BILLA, Furshet, Novus, Varus, Fozzi Group
Top Ukrainian national retail chains entrust us the production of their own brands, in particular these are: TM Premiya and Hutorok.

Advantages of cooperation with Sarkara-group
Price-to-quality balance
Quality control - certification of all the products
Modern equipment
Eco-friendly components and raw materials
Individual approach to each customer
Efficiency
We pay great attention to quality control because we care about our customers and environment. The Sarkara-Group products are fully certified, which is confirmed by international Certificates such as DSTU ISO 9000, ISO 22000, HACCP, and also by independent tests held by external audit companies and retail chains. A smart combination of innovative technologies and materials helps our specialists to find the best solutions for the Sarkara-Group products price and quality.
The use of eco-friendly materials guarantees safety and quality of our products. Sarkara-Group was one of the first to use paper packaging for sugar and cereals. The quality of packaging is fully in line with the world environmental standards. At the moment, we offer two main types of packaging: paper bag and polypropylene.


Cooperation Principles
Our main principle in cooperation with customers is mutually beneficial relationship. In the process of our work we guarantee reliability, quality, honesty, efficiency and individual approach to each client.
Contacts
Head office: Kyiv, Yuri Shumsky street, 1b, letter A. Office 118.
The production areas and warehouses are at the following address: 5, Liberty Avenue, Kyiv.